My Story
My running career started in 1997 when I ran the Paris marathon. Having got the running bug, I have now run over 150 marathons.
Needing more of a challenge, I entered the 2,000 Marathon Des Sables (MDS) and successfully completed the race in 32 hours, finishing in the top 100. To train for this, I ran ultras including the Jordan Desert Cup, Comrades, and the classic London to Brighton. In 2001, I ran my first Grand Union Canal Race, a 145 mile non-stop ultra from Birmingham to London. I have gone on to finish this ultramarathon four times now, with my best time being 34:44.
I wanted to see if an amateur runner like me could finish some of the hardest ultras in the world and I set out to enter as many as I could. One of the hardest races is the Spartathlon, a 153 mile non-stop run from Athens to Sparta, and I have managed to finish this race five consecutive times to date. My best time for this race is 34:23. The Yukon Arctic Ultra was another challenge, running 320 miles non-stop, in temperatures as low as -40C. I finished in 6th place overall. I love desert running and I once ran 333km (over 200 miles) non-stop across the desert Niger, Africa to complete the Trans 333, finishing in second place.
Closer to home, I completed the Thames Ring, which is the longest ever non-stop ultra staged in the UK. The route is 250 miles along rivers and canals. I finished in 5th place. The JOGLE ultra-race saw me complete the 868 mile route from John O Groats to Lands End in 15 days 3 hrs and 40 minutes, running around 55 miles per day.
Proudest Achievements
One of my proudest achievements was when I completed the Death Valley 300 (Double Badwater crossing), becoming only the 20th person in the world to do this. I have now completed the Badwater Ultra race four times.
I was the only finisher of the first edition of The High*** - a tough 222km race at altitudes of 18.000ft in the Himalayas!
Cycling
Swapping running for cycling, I have cycled the 980 mile John O Groats to Lands End route in 9 days, to possibly be the first person to officially run AND cycle the route, and I cycled the non-stop 760 mile Paris Brest Paris in 89:12.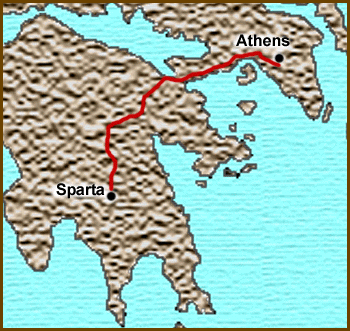 We work with Beyond Marathon to deliver some of our ultra marathon challenges. As well as our partner, they deliver worldwide ultras.